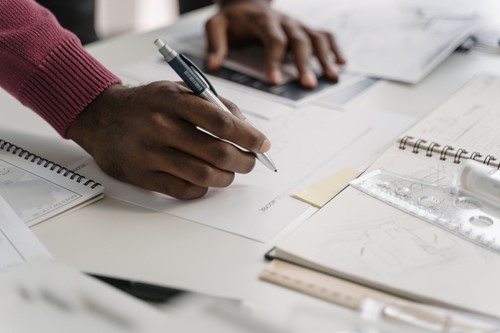 Photo by Tima Miroshnichenko from Pexels
New construction gives you a way to start fresh and build the home you've always wanted. However, coming up with the perfect custom floor plan might feel intimidating. You don't have to be an architectural expert to create your ideal floor plan, but it does help to have some knowledge of basic design concepts. Consider the following tips to help you design a custom floor plan for new construction.
Think About Foot Traffic
The way you and your family will be moving around your home throughout the day can help you decide on a floor plan. You don't want a layout that feels crowded or cramped, such as a narrow galley kitchen or a lot of enclosed rooms. An open floor plan can provide plenty of space for you and your family, but you still need to consider foot traffic on a typical day. This can help you determine the best layout for your main downstairs living area, upstairs bedrooms and other areas. You should also think about the flow of traffic as people go in and outside. For example, you might want to include a mudroom near the entrance to your backyard or garden.
Plan for Plumbing and Electrical
Having pipes and wiring installed can cost quite a bit, so it's important to be efficient when planning these. Your floor plan should try to minimize the amount of pipes and wiring needed by having certain rooms aligned or near each other. For example, you might want to place an upstairs bathroom right above your kitchen, which helps cut down on the amount of wiring and pipes needed in your home. Otherwise, you'll be paying more to have wires and pipes installed in wider lengths throughout your home.
Think Ahead
The home you're building should be able to accommodate you and your family for many years. Depending on your plans, you might want to include an extra bedroom, such as if you're planning to have kids or if you're expecting a parent or other family member to move in. If your plans include running a business from home, your floor plan should have enough space and the right layout for a home office. You might also want to consider having aging-in-place features, such as a downstairs bedroom, included if you're planning to continue living in your new house as you get older.
Consider Convenience
Certain features can add a lot of convenience to your new home. You might want to put your laundry room on the second floor of your home, for example, so you don't have to walk up and downstairs with laundry baskets. Having a separate utility space can also make it easier to have your water heater and furnace inspected and maintained on a regular basis.
Let Natural Light In
Your custom floor plan for new construction should maximize the amount of natural light available. This creates a cheerful environment in your home while allowing you to cut down on your energy usage. Windows facing south let in plenty of bright sunlight throughout the day, while windows facing north let in softer daylight, so plan your window placement accordingly. Consider skylights and bigger windows to allow even more light to brighten your new home.