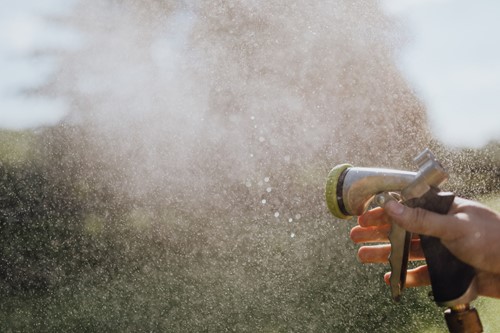 Photo by Karolina Grabowska from Pexels

If you like to keep your lawn green and healthy year-round, then an irrigation system is key. But you don't want any old irrigation setup, you need a smart system to enjoy green grass without a huge investment. Thankfully, many new home builders are putting weather smart irrigation systems in before they sell to attract more buyers and provide the ultimate homeownership experience. Here's why that's a great idea.
How Weather Smart Irrigation Systems Work
If you normally water your lawn by hand or using a basic irrigation system, there's no way to tell if your lawn is getting the optimal amount of water. As the temperature and humidity levels change day to day, your normal watering amounts could either fall short or drown the grass.
Weather smart irrigation systems change all that by looking at local weather data and rain sensor readings, and then using the info to figure out the evapotranspiration rate for your lawn. Then, it meters out the perfect amount of water to keep your grass green without breaking the bank. The system repeats this process every day to ensure your lawn stays happy and healthy through every season.
Benefits of Using Smart Irrigation to Water Your Lawn
When you use a smart irrigation system to handle the daily watering needs of your lawn, you get all the following benefits.
Boost Curb Appeal
There's no doubt about it. A green lawn easily boosts curb appeal and helps your home stand out from the crowd. Although you're likely not thinking about selling anytime soon, it's nice to know you'll be ready when you do. Beyond that, a home with excellent curb appeal is simply a joy to live in, knowing that your property is the envy of the neighborhood.
Get Environmentally Friendly
With a weather smart irrigation system on hand, you can enjoy using less water than ever before to keep your lawn green and health. As the system uses local weather to optimize how much water your lawn gets, your home becomes even more eco-friendly. You can then rest assured that you're doing all you can to ease your household's impact on the environment.
Save Money on Water
By making your household more eco-friendly, you can reduce what you spend on water each month. You'll likely see an immediate impact on your water bill after the first month of using this system. You may see even bigger savings in the rainy months as the system uses the sensor readings to tell if the lawn already has enough water.
Take Charge of Your Time
Weather smart irrigation systems handle all the heavy lifting in determining when and how much to water the lawn. With that, you can direct your time and effort to other tasks without compromising on the health and appearance of your grassy areas.
With a look at all these benefits, it's quite clear why you should embrace the power of a weather smart irrigation system. Thankfully, when you buy a new construction home, you may get to do just that since builders are installing high-tech irrigation systems more often than not.
Ways to Get the Most Out of Your Irrigation System
Most weather smart irrigation systems connect to an app that lets you monitor its function and make changes as you see fit. You can set it up by inputting your time zone or zip code, and then seeing what settings it selects. If you prefer that it increases or cuts back on watering times, you can override the auto controls, though it's best to just let it work its magic. Once it's all set up, you can watch what it's doing from virtually anywhere, including when you're away on vacation for a few days.