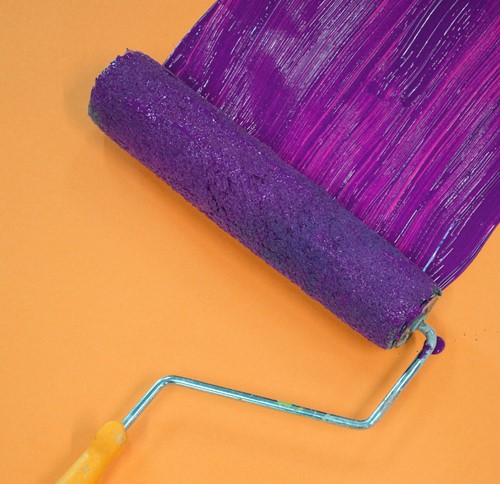 Painting your front door is one of the quickest and easiest ways to give your home a fresh look. New paint can refresh the entire facade and a vibrant color will further boost your curb appeal and add a personal touch to your home exterior. Colorful front doors have proven to be more than just a passing trend and you can find inspiration almost anywhere. However, both the choice of color and the project itself can seem daunting. Wondering where to start?
Here are some tips to help you with your front door painting project:
Keep an Open Mind
If you have an idea for a new color in mind, it might tempt you to jump right in and choose the first swatch you see. However, if you start with a wide range of options initially, you may find something even better you had not considered. Take your color swatches home and look at them in the natural light. No matter how well lit your paint or home improvement store may be, colors will always look different when they're outside. This will help you narrow down your choices.
Test Your Color Choices
Once you have a smaller number of paint samples to work with, try painting a few test patches on the door. In order to make sure the test will be accurate, make sure your door surface is clean and prepped. You can simply sand and prime small areas in order to get the truest color. Wait for the paint to dry thoroughly and look at it as the light changes throughout the day.
Wait for the Right Time
You can accomplish your door painting project in a single weekend, but only if conditions are perfect. Check the weather and plan for a good time to start your project. Avoid extra moisture, but also beware of hot, direct sunlight. While one will delay the drying process, the other will cause the paint to dry too quickly, which can lead to blistering. It's a good idea to consider the comfort of the rest of your home during this process as well. Don't forget that you may be without a front door for the time you're working on it!
Prep Your Door
You can prep and paint your door while it's on its hinges, but laying it flat will prevent paint from dripping and help you reach every edge and corner. Sand and clean thoroughly and use whatever primer recommended in combination with the particular paint you're using.
Be Patient
Always wait for each layer of paint to dry before starting another one. This will ensure the smoothest texture and most solid color. Many professionals recommend starting with a handheld brush on the bevels first before moving on to the larger surfaces. For the middle and side areas, a roller is ideal for evenness and efficiency. Once you have your color applied, give the door a coat of finish to protect the paint from weather and other damage. If your door is still on hinges, plan accordingly. You will want to avoid closing the door until everything is completely dry.
Changing the color of your front door is an easy and exciting way to transform the exterior look and feel of your home. With proper planning and patience, you can boost your curb appeal and enhance your own experience every time you enter your home.